What our patients are saying about Mya Swan, PT, DPT:
"I highly recommend Mya to anyone having chronic pain. I have had back pain on and off for over twenty years and the past three years it was chronic, daily, severe pain. In the past three years I tried acupuncture, manual physical therapy, chiropractic care, and medication through a pain clinic. They all helped a little bit but it was not until I began seeing Mya that I experienced significant relief. It has not been a quick fix but I had many years of restrictions built up. My body was full of knots and tender points from past injuries that were pulling me out of alignment and causing shooting nerve pain. Now most of that is gone! Over the past month I have experienced little to no pain. I am so grateful to Mya. She is compassionate, professional, knowledgeable, skilled and a gifted healer. Thank you Mya for the incredible work you do!"
"Unparalleled one-on-one care -- Through the years, I've been a patient of medical professionals of all disciplines, and I can honestly say that I've never received one-on-one care as detailed as I've received from Mya with Self Solace Physical Therapy. She looks at me holistically, and even more importantly, as a human being, not just a medical chart. She takes into consideration so many things that wouldn't even seem to be directly related to physical therapy -- she also considers psychological, emotional, and other medical factors and their impact upon my physical condition. This attention to detail has led to great improvements in my health as a result of her care."
"Professional and caring -- I was completely impressed with the service that I was provided. I've never had a health care professional take that much time really looking at what was bothering me. She (Mya) was not only thorough, but I'm actually getting results from her therapy...something that I have not received from two other physical therapists for the same issue. I could not recommend her more."
"Finally, a therapist that looks at the whole body! -- Great one on one sessions! She takes time and listens to your goals to help get you back functioning. Unlike most therapists, she thinks out of the box and has given me different techniques as well as a newfound hope that I will be pain free and back to athletics. I am impressed that she is current on the latest techniques and not stuck in a rut and only looking at one body part at a time. I wish I had found SSPT years ago!"
"I appreciate all of your efforts to help with my issues--and for all of your caring and support."
"It was very beneficial for me, in alleviating symptoms that I have been difficult to find relief from with other more traditional exercises/stretching approaches and hands-on treatment. I would definitely come back if necessary in the future."
"Thank you with all of my heart for all you've done and continue to do to help improve my life and the lives of many others. You've made such a profound impression on my physical and mental body. I am so thankful to have found you! I truly appreciate your gentle, skillful approach and kind heart."
"In my 10+ years of coming to [Mya] for MFR therapy, there have been many 'success stories'. But the one that most deserves recognition is the fact that when I first came to you I could barely raise my arms, my legs were so stiff that if I sat for more than a few minutes I could barely walk. I really feared spending the rest of my life in a wheelchair, and for someone who has always loved to travel and been somewhat athletic (regular walks, tennis, bike riding) that was a horrible thought. However, within several months of MFR therapy I was my 'old self'. My colleagues at work who had seen me suffer for months (I had been in a car accident 1-1/2 years previous) trying various types of physical therapy, shots in my legs, etc that did not help, could not believe what they were seeing! I was continually asked how I had come to recover--especially so quickly. I thank God that a friend of mine had been at one of John Barnes' MFR seminars, been so impressed with John and your talents in MFR that he suggest I give you a try. By coming to you periodically and using the stretching techniques you have taught me, I am able to still (in my 70s) do the things I love and hope to do so for many years to come."
- Jane Myers
"Thank you for all of your help. I know my body was a challenge because of all the multiple things going on. You were patient but persistent."
"Don't Give Up! Bring your 'diagnosis', chronic labels and hopelessness to Self Solace (JFB-MFR) and leave them there. I came to Mya with issues concerning my nervous system. I had been told many times there was no 'cure' and the traditional treatments didn't work for me (drugs and Botox). After the drugs failed, I tried acupuncture and meditation--both wonderful modalities--but it turns out I didn't need to be still and quiet I needed to MOVE! My nervous system is healing and strong, but in the last year I've also lowered my blood pressure, lost 18 pounds, I run again, I'm happy and alive. If you are on this website you are where you need to be to start your journey, WHATEVER IT IS. Mya will envelop you in her expertise, warmth, and wisdom. She will teach and support you as you proceed on your way to healing. You've made the first step--take a breath and jump into the lovely pool that is Self Solace JFB-MFR--you will never regret it."
- Jeannie Beeaff
"I am a senior citizen and had sciatica for years, very painful. Mya performed some treatments and taught me some homework which I did for 3 days and it was gone forever - thank you, Mya!"
- Don H.
"I would like to thank you for helping me get through the most painful and worst time in my life. I am truly thankful to God that I found you. You are a wonderful physical therapist and a very warm caring person. I will forever be in your debt."
"Mya is very powerful, yet gentle."
"Mya Swan is a gifted and talented Myofascial Release and physical therapist. Always the consummate professional--she is both clinician and artist. She is present and focused when treating you and is intensely committed to supporting you in your journey to good health. There is a gentleness to her spirit and touch which is partnered with training, education, and hands on experience, to provide an effective integrated whole body treatment experience. From the first moment her hands touched me, I knew I had found a practitioner who could help."
"Thank you so much for all you have done for me. I honestly don't know where I would be right now if it weren't for all your work. God truly smiled upon me the day I found you online."
"Mya Swan, with her MFR training with John F. Barnes, has changed my life. After many years of chronic pain and traditional treatment, or shoulder shrugging from other disciplines, Mya has done something wonderful for me; not only has she treated and given me relief but listens and respects me as she continues to help reveal ways for me to help myself to a more enjoyable life. I will forever be grateful to the friend who recommended Mya and have shared my experience with friends and family."
- Sterling Beeaff
"Thank you so much for devoting so much time to me and my healing. I truly appreciate you!"
"Mya worked with me to figure out my goals/outcomes, determined what was going on, why it was going on, as well as setting a path to remedy the problem. Mya put me through a series of exercises and stretches to help me increase my flexibility, stretch muscles that were not functioning properly, and showed me how to build up my trunk in order to support my back. The outcome of the exercises and stretches were felt almost immediately. Within two weeks...I had much less pain, much more sleep, and felt pretty good. 8 weeks later...zero pain, improved flexibility, I run 2 miles per day every day, and I feel terrific! I have not felt this way in a very long time.... Mya was very informative and helpful, clearly very good at what she does, kept the therapy fun, has a terrific style, and was very clear with me on how I can get better. I am very impressed with my results and attribute much of my success to her."
"Great seeing you again! I hiked the Great Basin National Park in Nevada for four days the week after meeting you and it was challenging. First, I don't think I could have made the hikes without you correctly diagnosing my problem and treating it within an hour!! Secondly, you saved me time and money vs. visiting my regular doctor who would have sent me to more tests and possibly ordinary PT. On the last day we did a tough hike to the peak on the right in the picture. At times the slopes were near 45 degrees with sharp rocks and big penalties for falling! I have continued my self-treating based on your recommendations and it is working! I can't thank you enough for your insights in diagnosing my issue and immediately treating it. Thank you!"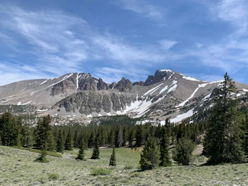 "Our little girl arrived on Wednesday! She was 10lb 7oz and I was able to deliver her with no medication, no pain while pushing and no tearing! I attribute that to all of the work we did together and I can't thank you enough! It was the birth experience I had dreamed of and a big part of it was thanks to you. I am looking forward to our appointment with baby."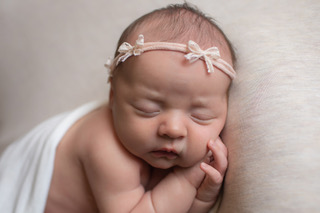 "Mya is AMAZING! Doctors wanted to do hernia surgery on me and after one treatment with Mya my symptoms have completely resolved!"
"Honestly, Mya, the session I had with you was probably one of the most profound hours of my life. If you remember, I like to run, but have to deal with urinary leaking/incontinence while I run, ever since the birth of my 3rd child. After my session with you, I had NO leaking for almost 2 months. It did begin to mildly return, and I did seek MFR treatment from a practitioner in a nearby city, but immediately after my session with her (which hurt, nothing you did was 'painful,' even if it was intense), my incontinence while running returned full throttle, worse than ever. That's a bummer. I really wish that I lived closer to you. I would become your #1 client. Of COURSE you can put my testimonial on your website! We women need to be more vocal about things like urinary incontinence and pain during intercourse, etc., so that the light shines on these issues and we figure them out. We tend to hide those sorts of things and suffer alone, sometimes unnecessarily. I hope my testimonial does indeed bring more women in need your way."
"If you suffer with any pain, please reach out to Mya! I'm a 35-year-old woman, and last year my chronic pain caused me to not be able to stand or walk for more than about 10 minutes. I had to ride in an electronic cart at the grocery store, and could no longer cook, go hiking, or walk around the mall. If I over did it, I would not be able to walk for days. I was in a very sad, depressed and painful place.
I was in a few horse accidents growing up, three to be exact. I had two bad car accidents, one where I hit my head (impact speed of 35 mph--not wearing a seat belt). Since the age of 15, I have been seeking the help of chiropractors, acupuncturists, massage therapists, physical therapists, primary care physicians, pain specialists, orthopedic specialists and never found any real answers. They wanted to medicate me and put me in a category of having fibromyalgia and move onto the next patient.
At the beginning of 2015, I fell and really hurt my hip. Limping around caused my whole musculoskeletal system to be thrown out of whack. I was on a mission to figure out what was causing my pain and somehow get some answers. I went to go see yet another orthopedic specialist, and the doctor asked me why I bothered to try to figure out what was wrong, as I had fibromyalgia. I would always be in pain so what would it matter. I was dumbfounded.
A friend told me about Mya. I called and was put on her waiting list and was so excited when I finally got the call! After talking to her and my initial exam, she agreed I was definitely I 'head-to-toe patient.' She really took the time to explain how the fascia system works and what I could expect to feel in our sessions. My body absolutely responded to her touch. Granted it took multiple two-hour sessions over the course of many months to get me back walking again. I had years of untreated injuries that just built up scar tissue. My entire pelvis was twisted. I also ended up having a hysterectomy in August of 2015, and that took time to recover from.
Mya also helped me realize I was part of my own problem. Due to life changing events, I stopped walking the 5 miles I used to walk (death of a Siberian Husky and working from home) almost every other day. My poor posture and low activity levels when I was at home, was actually causing my body to revert to same place before treatment. She helped me identify what I needed to fix, and I fixed every single thing. I started slowly increasing my activity level by swimming in the pool, and I would incorporate the release techniques I leaned in my workout routines.
I also invested in what I call my 'tool kit' (yoga mat, cranial cradle, white ball, wedges, Porcupine foot thingy, white foam roller) and use it almost every day. I figured if I would go to see Mya for two hours, for at least 30 minutes to an hour, once or twice a day.
I can now say that while I am not 100% pain-free, I am off all of my pain medications, including muscle relaxers, and have been able enjoy life again! I'm shopping, cooking, hiking ravines, and cycling for 15-20 miles. I can't wait to take all of her classes as I'm sure the tools I learn, I will be able to use the rest of my life. She is the best thing that has happened to me in 20 years! The only thing I miss about not being able to walk, is not being spoiled from the two-hour sessions! Makes me almost want to fall again... almost! Thanks Mya!"
---
What our patients are saying about Kimberly Whipple, PTA, LMT:
"In 2009, I had a thoracic spine injury resulting in thoracic restriction and nerve pain. Continuous sensation of having a magician cut me in half and leaving the stage performance without putting me back together. Every breath felt the blade remaining at diaphragm level. JFB MFR at first aggravated the thoracic restrictions, however, by the third or forth session breathing became less and less painful. The magician had returned to the stage and removed the dissection blade. JFB MFR combined with home self MFR with balls and rollers has reduced pain and increased flexibility. I have received treatment and exercise recommendations from Mya and Kimberly. Both are skilled JFB MFR licensed practitioners. I continue with monthly benefit."
- Diane Walker
"My journey with my back pain has been a tough one but the work [Mya] and Kimee have done has helped immensely and I think the daily stretches are making a big difference. Thank you so much for all the help and healing!"
- Rebecca S.
"MFR is the single best body work I have ever invested in for myself. I contacted Mya for help with jaw issues--clenching and grinding incessantly. Not only did the primary issue improve, but I also experienced an overall improvement in little aches and pains in my entire body. Mya and Kimberly are both professional, caring, compassionate and amazing at what they do. Strongly recommend MFR from these providers!!!!"
- Scarlett Bradford
---
What our patients are saying about Melissa Jones, PTA:
"I have worked with Melissa Jones for a while now. She is intuitive, professional, and knows exactly what my body needs during any session. I have had considerable healing since working with Melissa, and she continues to be my go-to for MFR treatments. She is efficient and can get to the center of my body's needs the day I see her. Consistent work with her has allowed me to go deeper in my myofascial work. I recommend working with Melissa for anyone struggling with chronic illness, pain, or emotional healing needs."
- Rebecca