Mya Swan, PT, DPT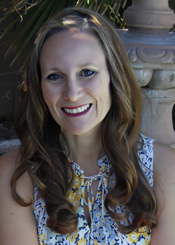 Mya Swan was born and raised in Alaska where she learned core values, morals, work ethic, and how to catch big fish. She moved to Phoenix, Arizona and earned her Bachelor of Science Degree in Human Anatomy/Biology at Grand Canyon University while working as a physical therapy technician. She then went on to earn a Doctor of Physical Therapy Degree from Arizona School of Health Sciences, a branch of A.T. Stills University.
Her work experience includes orthopedics, aquatics, and equine assisted therapy. She has worked on persons ranging in age from birth to 98 years, with a wide range of diagnoses, in a variety of settings.
She is a highly skilled manual therapist. It was through her advanced training in manual therapy that Mya discovered the most authentic and effective form of manual therapy, John F. Barnes Myofascial Release. It was immediately clear to her why this form of therapy was sought after by patients and therapists alike from all over the world. She then became a part of the hand picked John F. Barnes team and worked at the world renowned Myofascial Release Treatment Center, "Therapy on the Rocks." Her role as a Lead Physical Therapist allowed her to provide personalized Myofascial Release sessions, teach Myofascial Release stretching classes, and assist in the training of other Myofascial Release Therapists. Mya loves to expand upon her knowledge and skills and continues to train under her mentor, John F. Barnes. Mya continues to work for John F. Barnes through providing fill in coverage at Therapy on the Rocks. She works as an instructor assisting John F. Barnes with his Myofascial Release Seminars for health care professionals and his Myofascial Healing Seminar for patients, caregivers, and health care professionals.
Mya is in tune with the needs of the body and is educated in following those cues. Mya believes that the body is a unit, not to be broken up into parts, and takes a holistic approach to therapy. Above all else, Mya enjoys helping others achieve their maximum potential, and realize their dreams.
Kimberly Whipple, PTA, LMT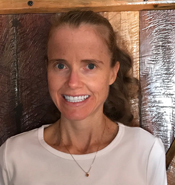 Kimee loves to learn, especially in the pursuit of knowledge to help her to help others. From a very young age, she has had a love and interest in using her hands to bless the lives of others.
She graduated from The Sedona School of Massage and has been a Licensed Massage Therapist for nearly twelve years as well as an Infant Massage Instructor. She has been able to take many courses with John F. Barnes to learn myofascial release (MFR) and was hooked from the first class she took. She knew this would be a part of her journey to help others. She has seen miracles in her own life as well as others using John's approach to MFR.
She has always had a love for areas of women's health, particularly perinatal, prenatal, and postpartum periods. She is a Certified Midwifery Assistant, has trained as a doula, and has taken and is taking courses to continue to learn and grow in this area. It was upon learning about John's women's health approach that Kimee pursued an education in physical therapy, so she could treat and help women. Kimee completed her Physical Therapy Assistant Program at Pima Medical Institute.
Kimberly may be very humble about her athletic accomplishments but our team at Self Solace Physical Therapy is very proud to have someone that has a deep understanding of what it takes to be an athlete. Especially an athlete that had her fair share of rising above injury and excelling in her sport. When treating athletes she brings a level of understanding and compassion that only comes from first hand experience. Click here to view her page on the Rocky Mountain Athletic Conference Hall of Fame.
What are our patients saying about Kimberly Whipple, PTA, LMT?
Gordon Fuller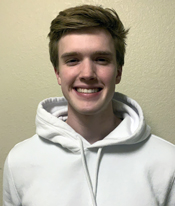 Hello! My name is Gordon, and I am excited to be joining the team at Self Solace Physical Therapy! You can find me inside the office taking phone calls, working schedules, and assisting Mya and Kimberly with whatever they need on Wednesdays and Fridays.
A little bit about myself: I am studying Biomedical Engineering at Arizona State University while getting my Pre-Med to hopefully become a pediatrician someday as I love both the medical field and working with kids (partially because I am still a kid at heart). I used to run cross country for Desert Vista High School and had my fair share of experience with several physical therapists after getting patella tendonitis in both of my knees. After about four or five different PTs that would just slap some ice on it and call it a day, I gave up in frustration. I fully believe in Self Solace Physical Therapy's personalized methods and am more than happy to be a part of the team.
GG Montgomery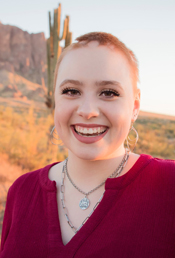 Hi SSPT patients! I'm GG, one of Mya's patient care coordinators.
Some information about me: I attend Desert Vista High School and I'm also studying to become a yoga teacher! I hope to be certified by next year!
I love working here and meeting new and existing patients! I can't wait to speak with you! :)
Self Solace Physical Therapy, Inc.
at The Empowered Living Center
7560 South Willow Drive
Tempe, Arizona 85283