Self Solace Physical Therapy, Inc.
Specializing in JFB Myofascial Release
Within your SELF
is the power to find SOLACE
Self Solace Physical Therapy, Inc. is dedicated to providing the highest quality of individualized, personalized, and one-on-one patient care.
The goal of Self Solace Physical Therapy, Inc. is to restore normalized motion and improve function in persons of all ages and levels of physical ability. A whole body approach is used to achieve this goal.
Self Solace Physical Therapy, Inc. specializes in JFB Myofascial Release which is considered to be "the most effective form of therapy in the history of healthcare."
It is owned and operated by its founder, Mya Swan, PT, DPT.
This is your body.
It is time to start taking care of it.
Let us show you how!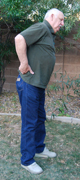 Do you feel like you have tried everything? Just about everyone could benefit from this specialized form of therapy. Who do you know that does not suffer from some sort of pain or dysfunction? Let us give you a few examples.
Have you tried other treatments (maybe even physical therapy) without success? Or, did you feel some success but were not able to fully achieve your goals? Maybe it was not that those treatments failed you. Maybe there were other limiting factors (i.e. the philosophy or management of the clinic did not suit your needs or you did not see your responsibilities in the process). Before you write physical therapy off as a whole, give Self Solace Physical Therapy, Inc. a try.
Do you have a complex medical condition? Do you suffer from something that is poorly understood, misdiagnosed, or just plain complicated? We enjoy the challenge.

Are you stressed out? Is it getting to the point where you can't deny the link between stress and your pain or dysfunction? Do you try to let it go mentally, but feel your body just holding on? Are you ready to make a change before it leads to a major, life threatening disease?
Are you at the point where surgery has been presented as the only option? Are you not quite ready to take that big step? You may not have to.
Have you already had one or multiple surgeries or traumas? Do you know or suspect that scar tissue is affecting your progress but just don't know how to break up those adhesions? Let us try.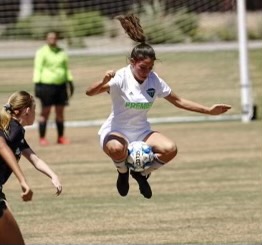 Are you an athlete wanting to improve your body? Are you dealing with an injury or simply have the desire to perform at a higher level? From youth sports, college athletes, to Olympians, we are here to guide you towards excellence.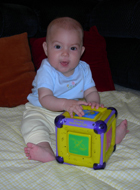 Are you the parent of a child with a special need or orthopedic issue? Are you tired of waiting for a qualified pediatric therapist? Are you afraid that you are wasting precious time waiting for other systems to take care of you? Or, are you looking to enhance the therapy that your child is already receiving? Are you wanting to give your child the very best that healthcare has to offer? Are you eager to take a proactive approach to your child's healing? Let us work together.
Are you a health care provider that recognizes that you must be at your very best in order to fully service others? Many health care providers are in need of treatment to function at their optimum level. Physical therapy is one such treatment. Myofascial Release, in particular, has been referred to as "therapy for the therapist."
At Self Solace Physical Therapy, Inc. we treat the person, not the diagnosis. So while a diagnosis may give helpful information you will be evaluated and treated based on you as a unique individual, not based on what works for the most people with that same label.
These are a few of the common diagnoses that we treat, but please keep in mind that you don't have to fit into one of these diagnoses or have any diagnosis at all to benefit from this work:
Acute or Chronic Pain (i.e. back, neck, hip, shoulder)

Orthopedic Issues

Pre- and Post-Surgical Issues

Sports-Related Issues

Repetitive/Overuse Issues

Whiplash

Neurovascular or Immune Disorders

Sciatica

Myofascial Pain Syndrome

Fibromyalgia and other Connective Tissue Disorders

Chronic Fatigue

Stress and Tension-Related Problems

Migranes/Headaches

Pelvic Pain/Dysfunction

Painful Scars

Adhesions

Jaw Pain/TMJ
Women's Health Issues include:
Vulvodynia

Interstitial Cystitis

Mastectomy Pain

Menstrual Problems

Painful Intercourse

Urinary Frequency

Problematic Breast Implant/Reduction

Coccydynia

Endometriosis

Infertility Problems

Urinary Incontinence

Lymphedema

Urinary Urgency

Episiotomy Scars
Pediatric Issues include:
Infant Disorders / Birthing Injuries

Developmental Delay

Neurological Dysfunction

Scoliosis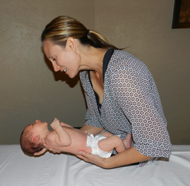 Self Solace Physical Therapy, Inc. utilizes and recommends the following products:
(If you do not see our product recommendations, then please disable your ad blocker.)
As an Amazon Associate, Self Solace Physical Therapy, Inc. earns from qualifying purchases.